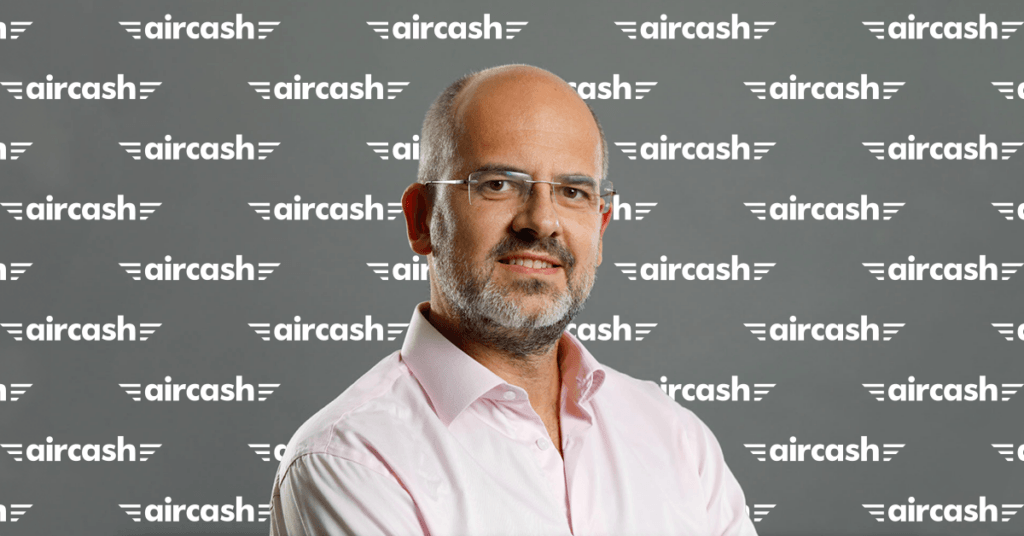 The Austrian-born Udo Müller has many years of experience in the fintech sector as CEO of paysafecard and is therefore ideally equipped to support the growth of the Croatian company.
Vienna/Zagreb, September 19th, 2023. Croatian leading fintech startup Aircash has brought a new minority shareholder on board in the form of Udo Müller. The Austrian has more than 20 years of experience in the fintech industry. He studied mechanical engineering (MA, Dipl. Ing.) at Graz University of Technology and completed an MBA in Entrepreneurship at Danube University Krems.
From student to CEO
Udo Müller (48) has been actively shaping the online payment industry for the past few years. At the age of just 25,  Udo Müller joined the then start-up paysafecard. He eventually stayed with the Paysafe Group for nearly two decades and played a key role in building paysafecard into a leading globally present international player in the online payment sector. In 2014, Udo Müller was appointed CEO of ecash division of Paysafe, a position he held until 2022.
Joining Aircash
As a trusted figure in the global payment sector, Udo Mueller will play a pivotal role in Aircash's ambitious growth strategy. Over the next years, he will spearhead efforts to support Aircash's growth and management team, focusing on enhancing product development and banking functionality within the fintech sector.
Udo Mueller's strategic vision includes expanding Aircash's geographic reach, with a strong emphasis on Eastern Europe, Africa, and Latin America. This expansion will not only broaden Aircash's footprint but also facilitate the company's mission to make finance more accessible to underserved regions.
In addition to these objectives, Udo will also provide invaluable support for future M&A (Mergers and Acquisitions) activities as Aircash explores new opportunities and synergies in the fintech landscape.
Expressing his enthusiasm about joining Aircash, Udo Mueller remarked, "I have closely observed Aircash's success for over five years now and have established a personal connection with Hrvoje. Therefore, I am deeply honored and enthusiastic about collaborating with the Aircash team. With almost two decades of experience in the fintech sector, particularly as the CEO of the eCash division at Paysafe, I have evaluated numerous companies and products. I am firmly convinced that Aircash has the potential to become the preeminent super-app for financial services. "
Aircash CEO Hrvoje Ćosić welcomed Udo's appointment, saying: "Udo's extensive experience and strategic acumen will serve as a valuable asset to Aircash. With his expertise, Aircash is poised to achieve new levels of success, further enhancing convenience and value for our customers. "
Aircash is committed to its growth strategy and remains open to potential acquisitions that align with its mission and ambitious goals. The company envisions becoming a comprehensive super app for all forms of payments, including money transfers, online shopping, entertainment, ticketing, and bill payments.