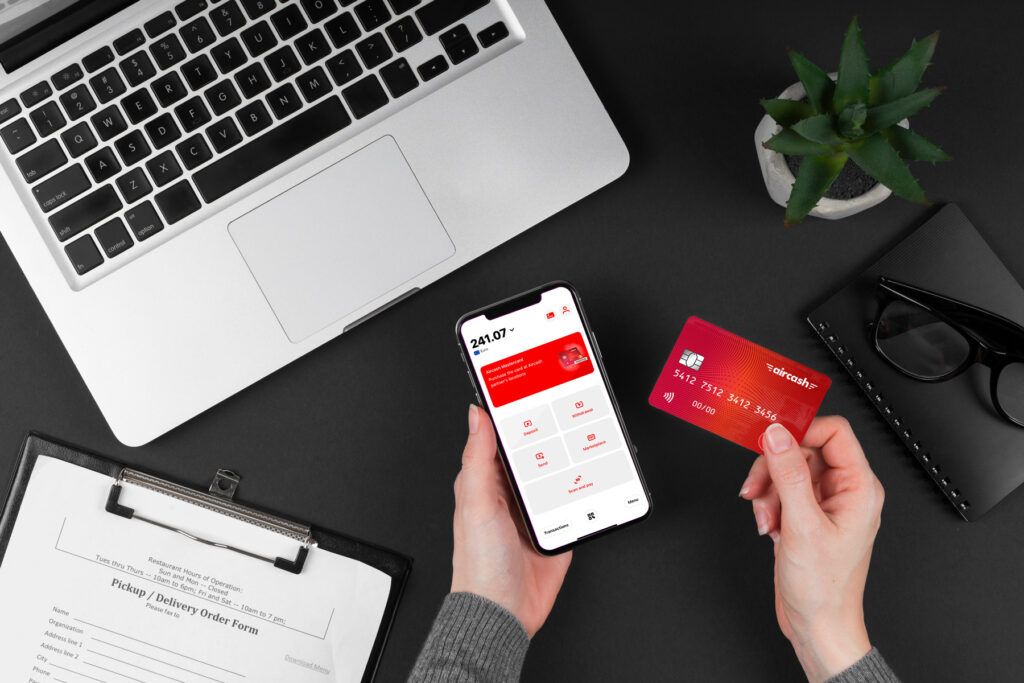 In recent years, Aircash has boldly reshaped the landscape of the iGaming market with a unique approach to payments and users. Recognized by Deloitte and the Financial Times as one of the fastest-growing companies, Aircash has risen to become a desired payment partner in Europe. The innovative approach to the iGaming user experience through the fastest , simple UX, seamless cash deposit and withdrawal services. Focused with a founding principle of a strong commitment to increasing customer conversion. The backbone and key driver of Aircash continued ambitious success.
Innovative Fusion of Services
At the heart of Aircash's transformative journey lies its promotion algorythm, a dynamic centerpiece that seamlessly integrates a multitude of innovative services. Aircash users have the possibility to send money across Europe (e.g. expats in Western Europe transfer money back home); use day-to-day services such as Parking tickets, utility bills, vignettes and tolls; but also purchase PlayStation, Twitch and other games vouchers. A strategic partnership with major food delivery companies, such as Glovo & Wolt. Adding another dimension, allowing couriers using Aircash as a secure cash deposit method, creating a unique blend of offerings that caters to a diverse customer base. A true multi facet ecosystem.
Comprehensive Marketing Coverage and Promotion Initiatives
Aircash has combined its technological advantages with a strong dedication to the creation of unique promotion initiatives that are finely tailored to meet the unique needs of both its users and partners. Successful marketing campaigns have left a lasting impact on the industry, evidenced by collaborations with market leaders and growing providers. Aircash has provided leading tier one European operators In-App cross-promotions for each deposit to all inactive dormant, churned, and players with unsuccessful deposits by an alternative payment method. Results were with one operator, 25.000 reactivated players in a single month who generated 2 million euros. No additional marketing costs with benefits of ongoing recurring revenue.
In the Eastern-European market, Aircash launched a cashback promotion for the first deposit, employing a digital and in-point-of-sales communication strategy. Targeting potential users from iGaming, money transfer, food delivery couriers, and the expatriate user base. This bold straregy resulted in the aqusition of 40,000 new players , tied with a monthly deposit increase of 1.5 million euros within a three month period.
These strategic partnerships illustrated the transformative potential of synergies between gaming platforms and payment providers.
Aircash's influence extends far beyond a single region; it spans across the entirety of the European Union. Through its expansive distribution network, it has succeeded in attracting a continuously growing user base, positioning itself as the preferred choice for both gamers and businesses operating within the iGaming sector. The company's dedication to innovation and user satisfaction has propelled it to the forefront of this rapidly evolving industry.