 GET YOUR FERRY TICKET IN A MINUTE
1. Download free Aircash app
2. Register in 3 easy steps
3. Top up your Aircash using cash or your bank card
4. Buy ferry tickets directly in app – no fees. It only takes a minute!
Enjoy your holiday, control your expenses and don't worry about your credit cards.

BEST EXCHANGE RATE
Convert your currency into kuna at the most favourable exchange rate for you – your bank's selling rate that day
FULL CONTROL
Use up to 5 cards and track the expenses
of the whole family
SAFETY COMES FIRST
In case of loss or theft of the card, you simply lock it in the application
ONE APP FOR ALL YOUR NEEDS
In a few seconds, you can buy tickets for the bus, ferry, pay for parking or top up your ETC
SAVE TIME
Avoid waiting in the queue and buy a ferry ticket directly in the app
NO FEES
No fees, completely safe, simple and reliable, without wasting precious time
Aircash Mastercard® prepaid card
A safe card you control in the app.
FREE APP
Download the free Aircash app, create a profile and deposit money into your Aircash wallet – FREE OF CHARGE
ALL WITHIN SECONDS
The money in your Aircash wallet is also available immediately on your Aircash Mastercard prepaid card
USE YOUR MONEY ANYWAY YOU WANT
Top up using Mastercard, Maestro, Visa, Diners, Discover, JCB cards and use it for all payments anywhere

Buy it at thousands of locations in Croatia.
Use it back home or anywhere in the world.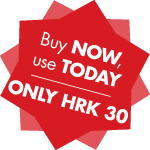 ≈ 3,98€
© Aircash 2022. Sva prava pridržana