With Aircash Travel
even faster and easier!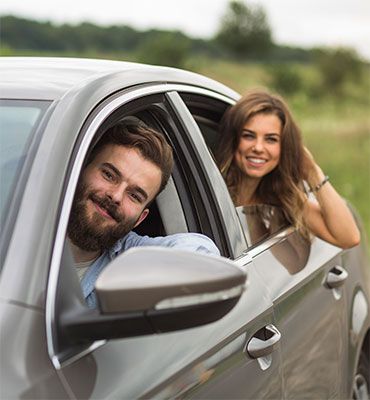 Travel with Aircash
Ferry, bus, parking, or ENC… Pay with one click in the Aircash app!
On the road or at sea
Avoid queues and crowds at cash registers, and traffic jams in the ferry port. Buy a bus or ferry ticket in a second and spend the rest of your time having coffee or taking a walk by the sea.
Top up your Electronic toll collection (ENC)
Top up your ENC for motorways or check balance with just one click. Drive carefully and have a good trip!
Parking with no extra cost
Pay for parking with Aircash, without any additional fee and without the cost of SMS messages. And don't worry – we'll detect a parking zone for you.
Gdje god da kreneš – more ili kopno, tu smo za tebe.
How to use Aircash for travel?
First, you have to top up your Aircash Wallet with the amount you want, completely FREE of charge.
Choose your existing card from which you want to transfer money to Aircash. It doesn't matter if you have a Mastercard, Maestro, Visa, Diners, Discover, or JCB card.
Enter your card information in Aircash only once, and your card will be there ready for future use with just one click.
Aircash is simple!
With funds on your Aircash Wallet, you can pay for your tickets, parking or ENC in only few seconds, without entering time-consuming information.
Do karte i rezervacije u jednom kliku!
Samo odaberi odakle i gdje putuješ te izaberi vrijeme polaska.
Odabirom opcije Usluge i klikom na ikonicu autobusa odaberi kamo želiš ići i rezerviraj svoje mjesto.
Potvrdi kupovinu i karta ti dolazi na upisanu e-mail adresu, a ti bezbrižno ideš put bez stresa.
Find out how simple it is
1. Download the free Aircash application on your mobile phone
Aircash is a completely free
2. Create your profile
It will only take you a few seconds to enter your personal information
3. Follow the simple instructions and verify your identity
This provides you the best experience using Aircash
Don't worry, Aircash is completely safe and your money is protected.
Autobusnu kartu kupi jednim klikom za sve relacije u zemlji i inozemstvu
Tvoji najbliži uplaćen novac mogu odmah koristiti
Bila dan ili noć, blagdan ili praznik, osoba kojoj uplaćuješ novac će primiti odmah.
Jednostavno ga može isplatiti sa svog Aircash novčanika na nekoliko načina:
na svim PBZ bankomatima bez bankovnog računa
na svim kioscima Tiska i iNovina te na svim Ina i Tifon benzinskim postajama
na bilo koji hrvatski bankovni račun
na svim bankomatima u svijetu uz Aircash Mastercard karticu
Avoid queues and crowds at cash registers, all that you need pay with only one click