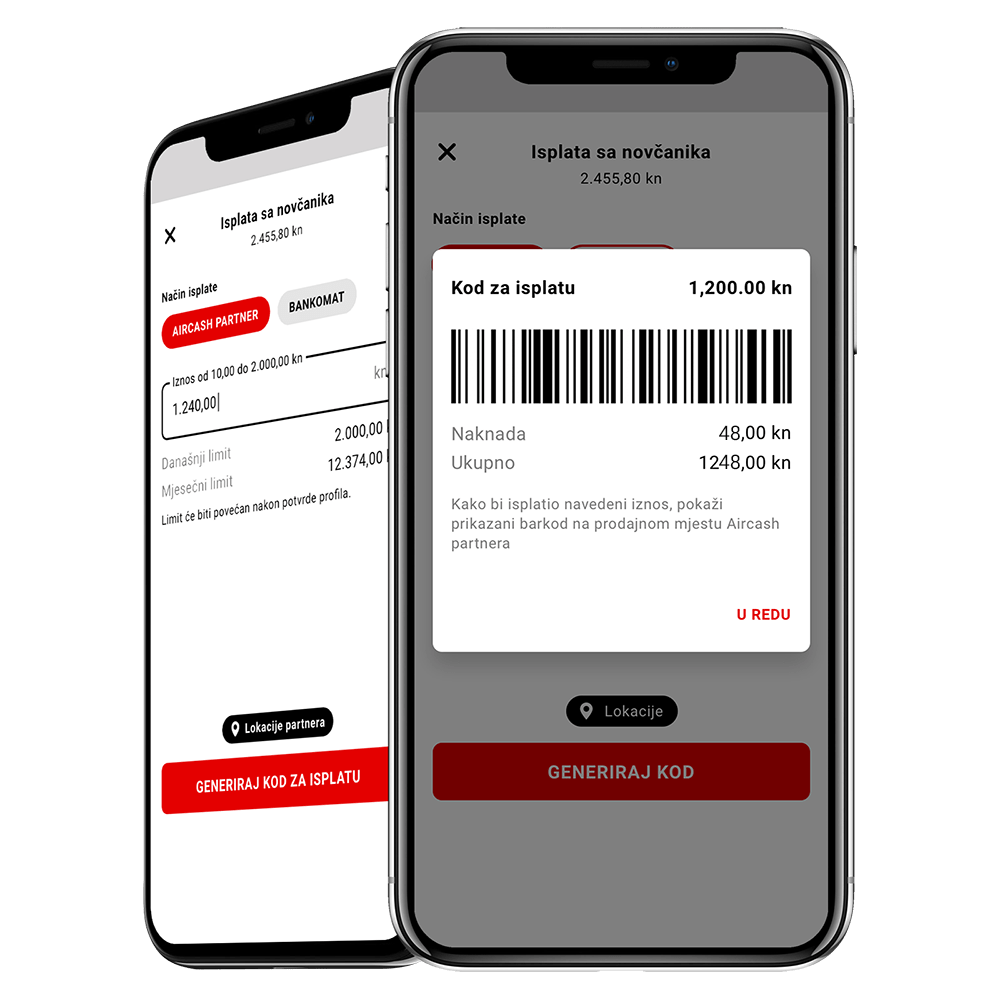 Instantaneous withdrawal on thousands of locations throughout Croatia!
If you wish to make a withdrawal from your Aircash wallet, click on Isplata, enter desired amount and show received barcode to a salesperson at any Ina gas station. Salesperson will scan the barcode and make a payout.
Find more about fees here.
Download
Aircash

!

Read our short user guide how to become Aircash user, deposit to Aircash wallet, add a new credit/debit card, withdraw money, send money to family or friends, use marketplace (SuperSport, Croatian Lottery, Simpa, bonbon, A-bon,…)