Withdraw cash whenever
You can withdraw cash from your Aircash at any Tisak, INA, Tifon or PBZ ATM, regardless of who sends it and where from.

Create a barcode in your Aircash. Show it to the lady at the Tisak kiosk or to the guy at the INA or Tifon gas stations. They scan it and turn it cash. You can also enter your code into PBZ ATMs and withdraw cash from your Aircash. You can even Aircash money from your bank card and pick up cash at Ina, Tifon or Tisak.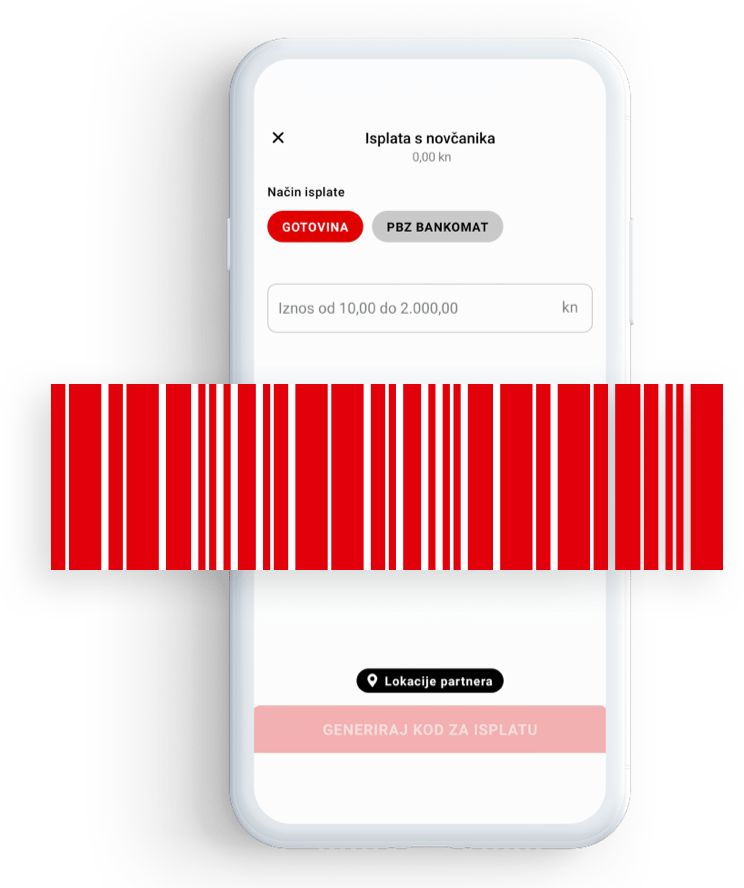 Every Tisak kiosk, INA and Tifon gas stations and PBZ ATM can turn your Aircash into cash at thousands of payment and withdrawal locations. More locations than ANY bank.